Image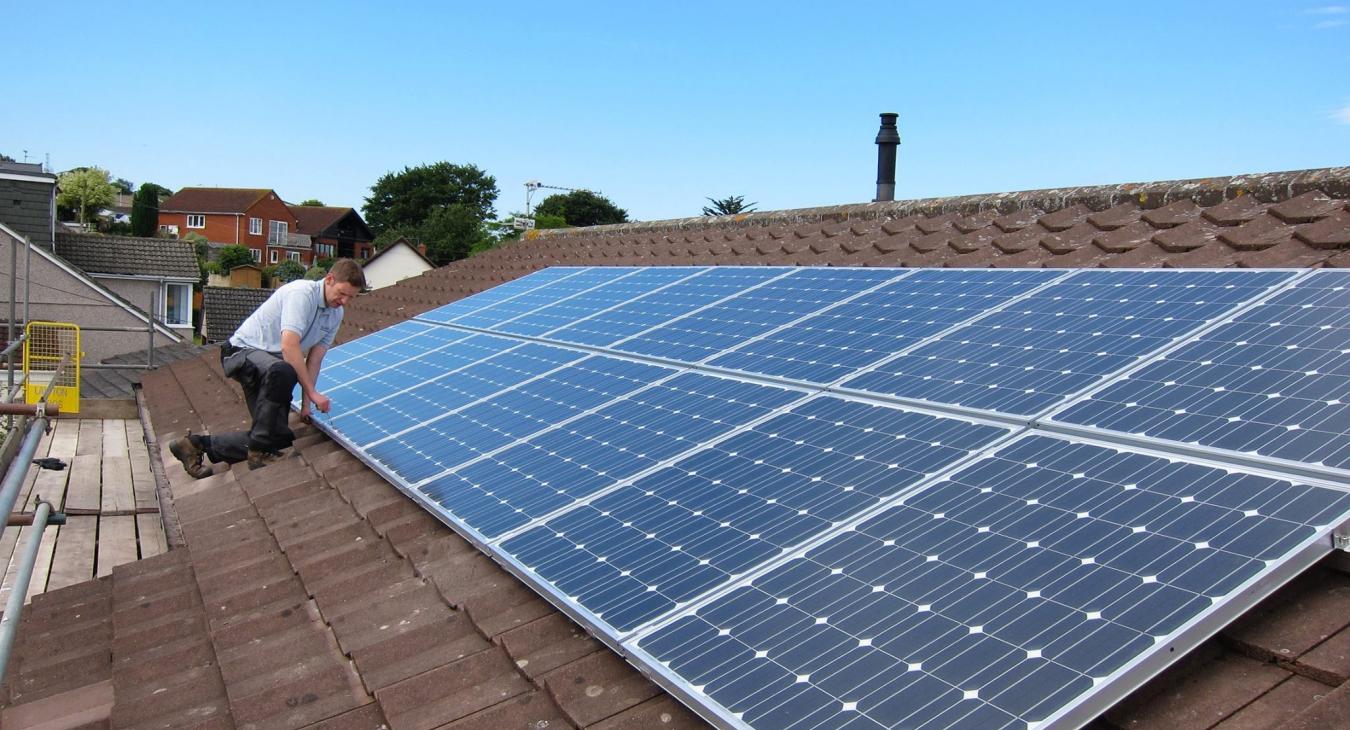 Solar panel installation is becoming increasingly common across Bristol as households realise the benefits of producing their own, clean energy.
 Allied Electrical Services are based in Bristol and have been involved in solar panel installation since the early 2000's. Here is our guide to the solar panel installation process.
Solar Panel Installation Process
Before the solar panel installation process can begin at your Bristol home, your solar panel installer will need to determine that your roof is suitable for solar PV panels. They will be looking to see that your roof is the correct angle and receives enough direct sunlight to generate electricity. Your solar panel electrician will also inspect your roof and rafters to ensure they are able to support the solar PV panels safely.  
Scaffolding - The first step in the installation process is to set up scaffolding. This allows your solar panel installer to safely access your roof. This is usually done on the day before your solar panel installation begins.
Roof Anchors -  Your solar panel installer will attach roof anchors to the rafters in your loft. They will do this by carefully lifting some of your roof tiles. The anchors will ensure your solar panels stay put, even in stormy weather.
Solar Panel Mounts – Solar panel mounts are the framework that runs across your roof and supports the solar PV panels. They attach to the roof anchors. They can be used to adjust the angle of your solar panels to capture the most sunlight.
Install Solar Panels – Next, your solar installer will place your solar PV panels into their mounts. They will make adjustments to them before they fix them securely into their final position.
Install the Inverter -  The inverter is what converts the energy your solar panels generate into useable AC electricity. It will usually be placed near to your fuse board for ease of connection. Your electrician will first connect the inverter to the solar panels and then to your fuse board. They will need to turn off the power whilst they complete this task.
Test the system – The final step is to test the solar installation fully. Your electrician will restore power and check that each part of your installation is functioning correctly.
The whole process of solar panel installation will typically take around two days. This includes the time spent erecting scaffolding. The type of property, complexity of the solar panel system and adverse conditions will all affect this. In general, your electricity will only need to be switched off for a few hours over this period. Once the installation has finished you will be generating electricity immediately.
Allied Electrical Services are Bristol's trusted, local solar panel installers. With over a decade of experience in solar panel installation and maintenance, we are proud of our hard-earned reputation as the reliable experts in the field. If you are considering solar panel installation at your Bristol home, make Allied Electrical your first call. Our fully qualified, NICEIC registered electricians will be happy to help advise you on your journey to energy independence. Call us today. 
Read more articles